Inclusion
Our aim is for each child to reach his or her potential. It is the policy of the school to ensure early identification of SEND. Support may include one or more of the following – individual programmes of work within the classroom, inclusion in small withdrawal groups, advice and involvement of one of the learning support services, assessment and advice from the educational psychologist. Our highly qualified Inclusion Leader monitors, leads and reviews provision for SEND pupils and ensures consultation with parents.
The Local Offer
If you would like to find out more about the Local Offer (what Surrey can offer) please click on this link: Surrey Local Offer
TAMAT SEND Padlet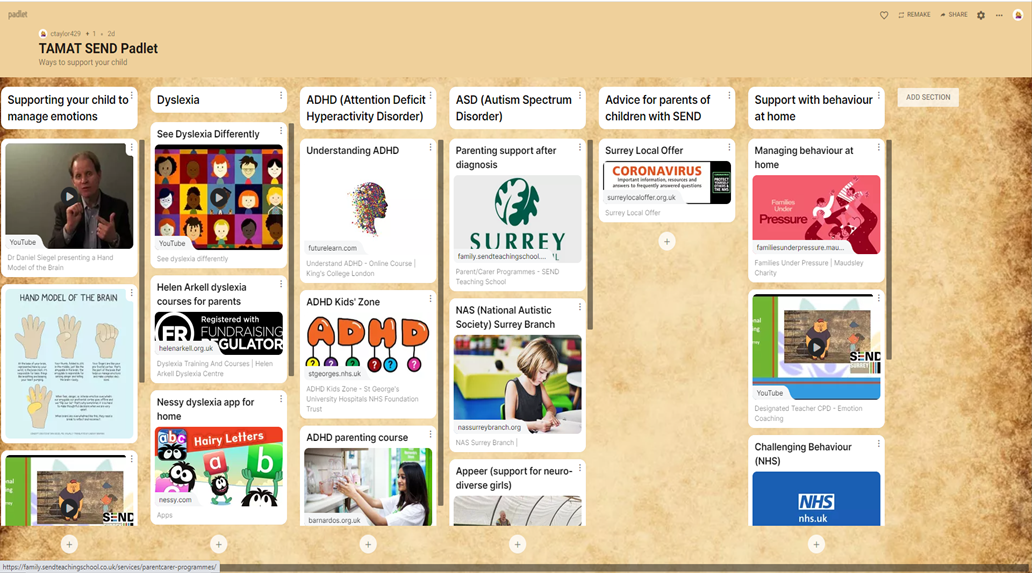 Click on TAMAT's send padlet above to find useful ways to support your child at home. From behaviour to dyslexia, hopefully there is something that can help you all.
COVID Catch-Up Premium Funding 2021/22.
Please click here for details of the covid catch-up premium funding for 2021/22.